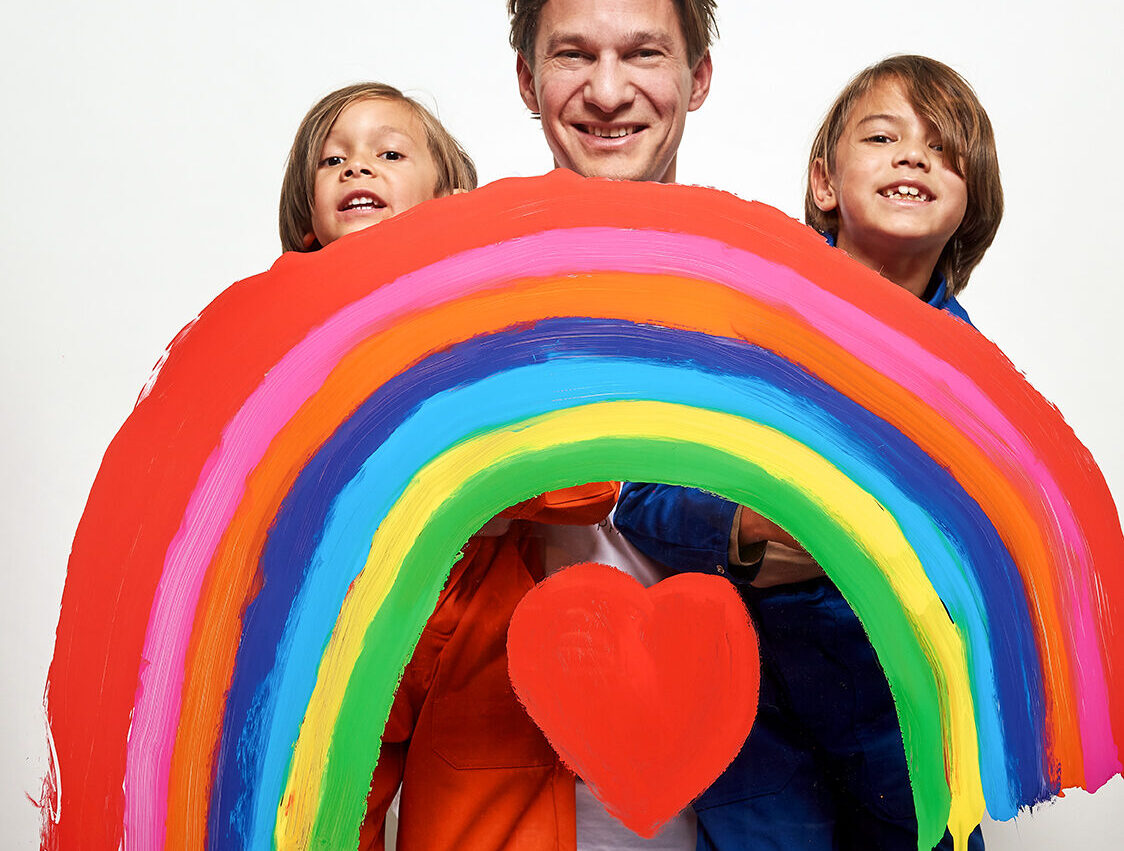 Happy títí! Een beetje vrolijkheid in moeilijke tijden!
Twee ogenschijnlijk verschillende verhalen vinden elkaar in dit vrolijke 'happy títí T-shirt'.
Het verhaal van Lianne Grootings Ritzen, die vlak voor haar overlijden stichting
Sparkle Up Your Mind oprichtte. De stichting werft fondsen om meer onderzoek naar uitgezaaide borstkanker te kunnen doen. Het bestuur onder leiding van haar man Paul blijft aan Lianne's missie werken en zorgt ervoor dat elke donatie hieraan besteed wordt.
En het verhaal van Anne en Lieve Hayen, voor wie corona aanleiding was om regenbogen op de etalages van 160 Maastrichtse bedrijven te verven om de boel op te fleuren.
Dat lukte en zo ontstonden een winkel en een webshop vol vrolijkheid, positiviteit en veerkracht onder de naam just to cheer you up!.
De rode draad van deze verhalen; positiviteit zou van alle tijden moeten zijn, ook in moeilijke tijden!
Ze combineerden hun verhalen en het 'happy títí T-shirt' van organisch katoen was geboren.
Een wit t-shirt met een full-colour opdruk van twee super happy títí's in de kleuren van een regenboog.
100% van de winst van het 'happy títí T-shirt' van just to cheer you up! gaat naar stichting
Sparkle Up Your Mind en dus naar onderzoek naar uitgezaaide borstkanker.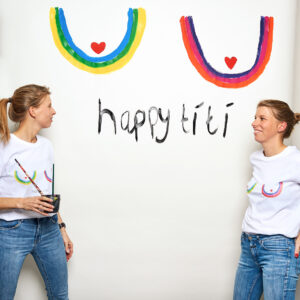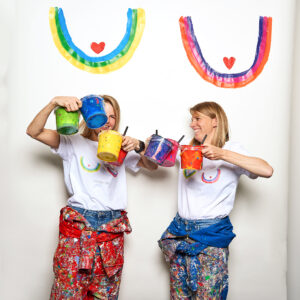 Het happy títí unisex T-shirt is (vanaf 3 november) online (www.justtocheeryouup.com).
En in de winkel in Maastricht (Stokstraat 16) voor € 34,50 (exclusief verzendkosten).
Verkrijgbaar in de maten XS – S – M – L – XL – XXL.
Iedereen die meewerkte aan dit project deed dit op vrijwillige basis.